Luna
Chat Gardien de la Lune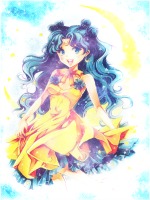 Posts

: 1828


Join date

: 2013-08-20


Age

: 32


Location

: Lost in the Labyrinth


Subject: Critique wanted Sun Sep 15, 2013 4:59 am

---

So I played around with the bevel and emboss settings in the blending options and i found that i can but a bevel on the stroke and this is what i ended up with. I really want to know what i could do differently, or what could i change to make it better. I've had this song stuck in my head for a couple days now, so that's the reason for the whole thing.
Sailor Andromeda
Founding Senshi






Posts

: 309


Join date

: 2013-08-22


Age

: 32


Subject: Re: Critique wanted Sun Sep 15, 2013 11:33 am

---

it looks good, luna! the text is a little difficult for me to read, though. perhaps another font style?
Luna
Chat Gardien de la Lune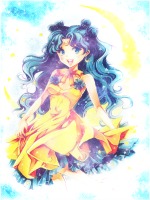 Posts

: 1828


Join date

: 2013-08-20


Age

: 32


Location

: Lost in the Labyrinth


Subject: Re: Critique wanted Sun Sep 15, 2013 1:41 pm

---
Sponsored content

Subject: Re: Critique wanted

---