Sailor V
Senshi of Members







Posts

: 2236


Join date

: 2013-08-20


Age

: 28


Location

: Dreamland


Subject: About the Event Center Tue Apr 01, 2014 8:37 pm

---

Here is where roleplay events will take place on the site! What is a roleplay event? A special storyline where players do not need to submit a character bio in order to participate in the storyline. 

The layout: All posts should be made in the following subforums.
Event Planning: Here is where ideas events will be shared by the staff or members! An event needs to be approved by a RP staff member. 
Event OOC: Once a event is a go! All talk during the event will be discussed here!
Event Roleplays: Here is where players will play out the event roleplays.
Luna
Chat Gardien de la Lune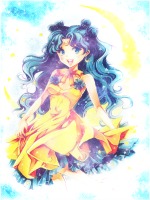 Posts

: 1828


Join date

: 2013-08-20


Age

: 32


Location

: Lost in the Labyrinth


Subject: Re: About the Event Center Tue Apr 01, 2014 9:00 pm

---

Post your ideas for RP events in the event center main thread for easy access by busy admin! From there they will be moved after approval by admin to the planning stages and so forth.

I mean that I hope to have several ideas, and we cant' do each Rp event idea at once so we have to have a place to look over them. The main board is that place. Once approved for an Event by one of the RP admin. A thread will be created but either the person who suggested the event storyline or an admin where you will tell us how you plan for this event to go. From there an rp admin will either give the go ahead to make the event OOC where other players can sign up and you can start talking about the event and how it will play out or as for more info on the storyline.

One the storyline has been approved to go to OOC, you have to wait at least 3 days to open the Rp Event thread so players have time to sign up and clam characters. A character claims list must be kept up to date. The claims list and storyline summary must be posted as the first post for any event.

[OOC] must be in the title of the OOC thread, [Planning Thread] must be put in the title of the planning thread and [Event] in the title of the Event thread.

any questions can be directed to Luna or asked in the questions thread.