Sailor V
Senshi of Members







Posts

: 2236


Join date

: 2013-08-20


Age

: 28


Location

: Dreamland


Subject: The Mafia Lounge Wed Aug 28, 2013 11:50 pm

---

The Mafia Lounge

TML is a forum where people come together to play mafia! What is mafia? Mafia is a strategy game:

Taken from Wikiapedia wrote:

a conflict between an informed minority (the mafia) and an uninformed majority (the innocents). At the start of the game each player is secretly assigned a role affiliated with one of these teams. The game has two alternating phases: "night," during which the mafia may covertly "murder" an innocent, and "day," in which surviving players debate the identities of the mafiosi and vote to eliminate a suspect. Play continues until all of the mafia has been eliminated, or until the mafia outnumbers the innocents.

Mafia even has roles that are not aligned with the mafia or the innocents (townies) to spice the game up a bit! TML features many different types of roles for all 3 parties! It even has different levels of game play beginner, intermediate, and expert. TML also allows members to take breaks from playing mafia. It features a general chat forum, non mafia games, a health club, and much more!
Luna
Chat Gardien de la Lune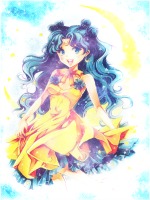 Posts

: 1828


Join date

: 2013-08-20


Age

: 32


Location

: Lost in the Labyrinth


Subject: Re: The Mafia Lounge Thu Aug 29, 2013 3:08 pm

---