Sailor V
Senshi of Members







Posts

: 2236


Join date

: 2013-08-20


Age

: 28


Location

: Dreamland


Subject: KNIGHT: Risshun (ready for review) Sat Aug 24, 2013 6:47 pm

---

General Information

Name: Risshun (Means Early Spring)

Gender: Male

Birthday: March 20

Age: 19

Birthplace: Crystal Tokyo  

Physical Description:

Risshun stands about 5'10 feet tall. He has short curly dark brown hair and a dark brown beard and has a bit of a mustache. He has brown eyes and is skin color is pale mocha. Risshun usually seen wearing a long sleeve shirt and pants. Also he always wears his light brown boots and his dark brown cape. Risshun always has his bow and quiver on his back. 

Spoiler:

Personality:

The Visionary wrote:

[color:2499=0000A0]As an ENTP, your primary mode of living is focused externally, where you take things in primarily via your intuition. Your secondary mode is internal, where you deal with things rationally and logically.
[color:2499=0000A0]With Extraverted Intuition dominating their personality, the ENTP's primary interest in life is understanding the world that they live in. They are constantly absorbing ideas and images about the situations they are presented in their lives. Using their intuition to process this information, they are usually extremely quick and accurate in their ability to size up a situation. With the exception of their ENFP cousin, the ENTP has a deeper understanding of their environment than any of the other types.
[color:2499=0000A0]This ability to intuitively understand people and situations puts the ENTP at a distinct advantage in their lives. They generally understand things quickly and with great depth. Accordingly, they are quite flexible and adapt well to a wide range of tasks. They are good at most anything that interests them. As they grow and further develop their intuitive abilities and insights, they become very aware of possibilities, and this makes them quite resourceful when solving problems.
[color:2499=0000A0]ENTPs are idea people. Their perceptive abilities cause them to see possibilities everywhere. They get excited and enthusiastic about their ideas, and are able to spread their enthusiasm to others. In this way, they get the support that they need to fulfill their visions.
[color:2499=0000A0]ENTPs are less interested in developing plans of actions or making decisions than they are in generating possibilities and ideas. Following through on the implementation of an idea is usually a chore to the ENTP. For some ENTPs, this results in the habit of never finishing what they start. The ENTP who has not developed their Thinking process will have problems with jumping enthusiastically from idea to idea, without following through on their plans. The ENTP needs to take care to think through their ideas fully in order to take advantage of them.
[color:2499=0000A0]The ENTP's auxiliary process of Introverted Thinking drives their decision making process. Although the ENTP is more interested in absorbing information than in making decisions, they are quite rational and logical in reaching conclusions. When they apply Thinking to their Intuitive perceptions, the outcome can be very powerful indeed. A well-developed ENTP is extremely visionary, inventive, and enterprising.
[color:2499=0000A0]ENTPs are fluent conversationalists, mentally quick, and enjoy verbal sparring with others. They love to debate issues, and may even switch sides sometimes just for the love of the debate. When they express their underlying principles, however, they may feel awkward and speak abruptly and intensely.
[color:2499=0000A0]The ENTP personality type is sometimes referred to the "Lawyer" type. The ENTP "lawyer" quickly and accurately understands a situation, and objectively and logically acts upon the situation. Their Thinking side makes their actions and decisions based on an objective list of rules or laws. If the ENTP was defending someone who had actually committed a crime, they are likely to take advantage of quirks in the law that will get their client off the hook. If they were to actually win the case, they would see their actions as completely fair and proper to the situation, because their actions were lawful. The guilt or innocence of their client would not be as relevant. If this type of reasoning goes uncompletely unchecked by the ENTP, it could result in a character that is perceived by others as unethical or even dishonest. The ENTP, who does not naturally consider the more personal or human element in decision making, should take care to notice the subjective, personal side of situations. This is a potential problem are for ENTPs. Although their logical abilities lend strength and purpose to the ENTP, they may also isolate them from their feelings and from other people.
[color:2499=0000A0]The least developed area for the ENTP is the Sensing-Feeling arena. If the Sensing areas are neglected, the ENTP may tend to not take care of details in their life. If the Feeling part of themself is neglected, the ENTP may not value other people's input enough, or may become overly harsh and aggressive.
[color:2499=0000A0]Under stress, the ENTP may lose their ability to generate possibilities, and become obsessed with minor details. These details may seem to be extremely important to the ENTP, but in reality are usually not important to the big picture.
[color:2499=0000A0]In general, ENTPs are upbeat visionaries. They highly value knowledge, and spend much of their lives seeking a higher understanding. They live in the world of possibilities, and become excited about concepts, challenges and difficulties. When presented with a problem, they're good at improvising and quickly come up with a creative solution. Creative, clever, curious, and theoretical, ENTPs have a broad range of possibilities in their lives.

source: http://www.personalitypage.com/html/ENTP.html


History:

Risshun comes from a poor family who base their livelihood off of hunting animals and selling the meat. His father has been alive since NQS took the throne. The imperial crystal has expanded his life. He travel over Asia during those 1000 years and eventually met Risshun's mother who was from India (his father is from Japan). They eventually settle down back in Japan and formed a hunting businesses. Risshun was born two years after their marriage. Once Risshun

turned 10 years old he joined his father on his hunting trips. He was taught to use the bow and arrow to hunt animals rather than a gun. His father oppose guns. Risshun was a natural at archery and enjoy it a lot. He would sit in his back yard and shoot arrows at targets. He always wanted to join a tournament, but the entry fees were too expensive. Despite being poor Risshun enjoyed life he had. He love both his parents. 

Growing up Risshun always heard his father blasting Neo Queen Serenity. He blamed her for their poor lifestyle because it was hard to find a good job since everyone had longer lasting lives. His father's distaste for the queen rubbed off on him and he didnt like the queen very much. He was okay with his lifestle, but he felt his parents deserved more since they both have been around for so long. 

When Risshun turned 18, he moved out of the house and had enough money to rent a small house in a forest. Like his father he opened his own hunting business. One day on a hunting trip he stumbled across a lady in the forest. She was passed out and he took her his house and nurse her back to health. When the woman regain her health, she told her name was Mio and that she was looking for someone to help her. He asked what she needed help with. She replied that she needed someone to help her take down the Royal Family. She felt the Royal Family has ruin people's lives. Risshun was shock to meet someone who hated the Royal Family so much that they wanted to kill them. Risshun then wondered what life would be like without the Royal Family. People probably would age faster again and able to live better livelihoods. He then offer her his service and Mio accepted it. He left his home behind and his business and trained for a year to take down the Inner Senshi and the Royal Family. Throughout the year Risshun question decision, but kept putting it back into his mind until he met the prince Haru.  

RP Sample:

Risshun was finally done with his training. He was ready to lead an army of Yomas to capture the Inners. However Mio decided to have him study the Royal Family before starting his mission. So he went to Crystal Tokyo by traveling through a forest. On his way there he spotted the Royal Children riding on horse back. He laughed to himself and couldn't believe they were out here by themselves. He decided to quietly follow them and watch them set up camp. He watched them for the most of the night from afar. He stood by a tree and eventually got closer and was standing by the waterfall. He watched swim around the lake. He smiled slightly and thought it was nice that the two children got along so well. He then frown reminding himself why he was here. He had to spot any weakness. 

As he watching them he noticed Haru was gazing at the waterfall and starting to head near. Risshun was about to blot off, but his sister splash him and he turn his attention to her. He still made a dash for it and decided to watch them out of sight for the rest of their trip. Through out the whole trip Risshun didn't really spot any weakness. He eventually gave up and made his way back to Crystal Tokyo. He figure it was best to study Inner Senshi seeing how they were a bigger threat than the Royal Children.
Sailor V
Senshi of Members







Posts

: 2236


Join date

: 2013-08-20


Age

: 28


Location

: Dreamland


Subject: Re: KNIGHT: Risshun (ready for review) Sun Jan 12, 2014 11:25 pm

---
Luna
Chat Gardien de la Lune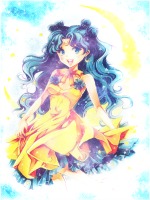 Posts

: 1828


Join date

: 2013-08-20


Age

: 32


Location

: Lost in the Labyrinth


Subject: Re: KNIGHT: Risshun (ready for review) Mon Jan 13, 2014 12:26 am

---
Sailor V
Senshi of Members







Posts

: 2236


Join date

: 2013-08-20


Age

: 28


Location

: Dreamland


Subject: Re: KNIGHT: Risshun (ready for review) Mon Jan 13, 2014 12:29 am

---
Luna
Chat Gardien de la Lune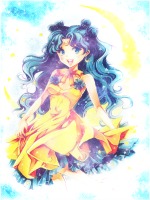 Posts

: 1828


Join date

: 2013-08-20


Age

: 32


Location

: Lost in the Labyrinth


Subject: Re: KNIGHT: Risshun (ready for review) Mon Jan 13, 2014 12:40 am

---
Sponsored content

Subject: Re: KNIGHT: Risshun (ready for review)

---