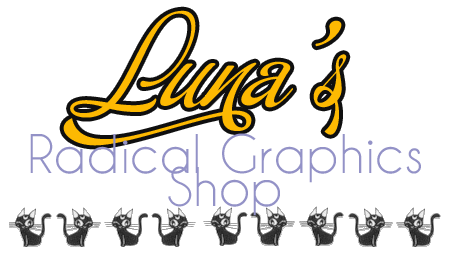 Rad Luna's Radical shop!
Come one come all to the Most Random Art shop around!!!
Avie and Siggies
Basic Avatar Request - 10-25 Crystals
Animated Avatar Request - 25-50 Crystals
Basic Signature Request - 30-50 Crystals
Animated Signature Request - 50-80 Crystals
all graphic work is done is CS6.
Siggy and Avi examples
Spoiler:
Drawings
Art would depend on the level of detail and what not, (i pulled this right from the rules section) Some maybe more i have a bad wrist and drawing while really great for therapy isn't easy for really long stretches of time, so the detail level can cause the price to go up.
Line Drawing, Portrait - 150-250 Crystals
Line Drawing, Full body - 250-300 Crystals
Line Drawing, Colored, Portrait - 350-450 Crystals
Line Drawing, Colored, Full Body - 450-500 Crystals
Most if not all art will be done traditionally, I don't really care to do digital art, but i have a great scanner so the quality isn't a problem. I use it for school and that's got to be the best quality one can get. Colorings can be done digitally, just please specify which you'd like when requesting a piece. Custom Sailors happen to be a good point for me.
ed would need hair color and length, eye color, skin color and body type for character drawings. Also the Fuku description if an OC sailor in uniform. Clothing description is needed too. Just in general all details needed for the character.
I will post the commissions to DA if the commissioner is ok with that.  Drawings may be used in my final Demo Reel for school.
Manga Colorings
Panels must be provided by the commissioner. Part of all of the panel can be done. specific instructions are needed for this. color reference must be provided if you don't want Luna to just use her imagination and go wild.
Manga colors-25 coins per panel. part of panel varies depending on the amount of cleaning it takes.
Stories!!
(again pulled from the rules)
Less Than or Equal to 500 Words - 200 Star Crystals
Less Than or Equal to 1000 Words - 300 Star Crystals
Anything Above 1000 Words - Up to writers time. (usually around 500 crystals+)
Done on Word and Pmed to the commissioner. Only posted afterwards with permission of the commissioner.
Stories could include one shots, chapters (Up to 5)[more than 5 chapters can be done with some negotiations.] and poems
themes are up to the commissioner, but I will not write Sumt and I will not break the rules of EMC for a piece. If allowed to post a work I will post it here and on my DA.
3d models
3d models take a lot of time and work, so a 3d model will be worth 1000+ Crystals(depending on the complexity of the model). All models are done in Autodesk Maya and Zbrush. These will be posted to the School's Conceptshare, DA and EMC as these models will help me in my over all school work. I am an efficient modeler and actually love to do it. I will make custom Models of OCs, rods, transformation sticks, communicators and other objects. Reference will need to be provided by the commissioner. Reference is to include a front image, a side image and a top image. The better the images the better the model. If requested a video of the work can be made and posted. All models may be used in my final Demo Reel for school.
Models can be animated, that will cost an extra 1000 to 3000 Crystals depending on the amount of time needed to complete the animation. Reference for the animation must be provided by the commissioner.
Texturing can be done to models too. Texturing will not cost extra, however the commissioner must provide the textures for the models. The commissioner may provide said reference until the model is "completed". Textures are the images used to add colors and other details to the model. If the commissioner does not ask for texturing, then the model will be delivered in the basic gray Maya uses.
Model prices are subject to change.
Textured Model Example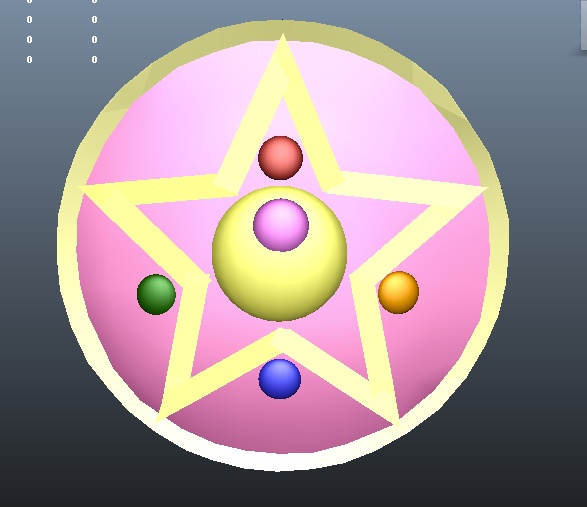 Untextured Model Example
Request form:
Code:

Username:
Avie/Siggy/drawing/story/model:
Animated or not:
Drawings only:Full body or portrait / colored or line art  if colored provide color reference. not the numbers please 
Models only: Textured/colored?
stories only: characters One shot/chapters/poem

All reference should be pmed to Luna upon requesting a Drawing or Model.
Any graphic made by Luna for you, you may use on any site you wish. You asked for it and I won't tell you you can only use it here. So again feel free to use requested graphics elsewhere.